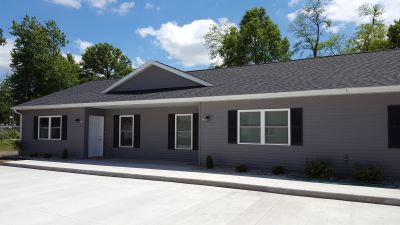 Northfield Apartments
At the Northfield apartments we offer 2 bedroom apartments, with 1 bathroom. The apartment rents for $675 per month. You'll find a handy utility room with washer/dryer hook-ups and all electric appliances, including an electric heat pump and central air conditioning. Your kitchen includes a spacesaver microwave oven, in addition to the electric range, refrigerator, dishwasher and garbage disposal . It is the tenant's responsibility to pay for all utilities as well as cable and internet. Trash service is paid for by Koontz Properties.
The Northfield apartments are located off of North 12th St on Diana Drive. For a look inside at our unit, we encourage you to take our Virtual Tour.
Virtual Tour of Northfield Apartments
No apartments currently available at this location.