Hickory Pointe Apartments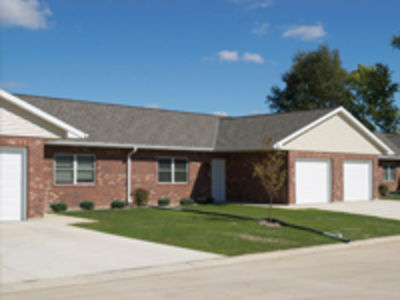 Hickory Pointe Apartments
At the Hickory Pointe apartments we offer 2 bedroom apartments, with 1 bathroom and an attached garage with an extra storage closet. The 2 bedroom apartment rents for $825 per month. You'll find a handy utility room with washer/dryer hook-ups and all electric appliances, including an electric heat pump and central air conditioning. Your kitchen includes a spacesaver microwave oven, in addition to the electrice range, refrigerator, dishwasher and garbage disposal .
In the summer of 2015 we completed 6 new 1 bedroom apartments. These rent for $700 per month. They feature a spacious walk in closet in the bedroom, an oversized closet that will hold a full sized washer and dryer and a kitchen with bar counter top. You still have the attached 1 car garage and your bathroom with vanity, stool and shower.
The Hickory Pointe Apartments are located on State Street at 45th. For a look inside at our 2 bedroom unit, we encourage you to take our Virtual Tour.